Richard Bartlett had all three projectors fired up again with some of his great photography. The Appalachains are rich in reptile diversity, mostly amphibians, as his slide presentation showed us many different types of salamanders, some of which have a very limited range.
Nominations for the next board of directors also took place. They are as follows:
President - Lynn Monlezun.
Vice President - Bob Shumaker.
Treasurer – Darla Gonzalez.
Secretary – Liz Shumaker.
Sergeant-at-arms – Jeff Croasmun, Joel Roberts.
Members-at-large – Joe Burgess, Rick Wells, Debi Carmichael.
Our speaker for June will be John Brueggan of the St. Augustine Alligator Farm.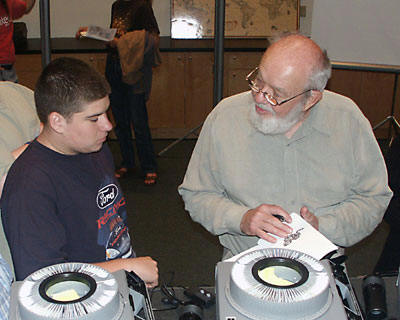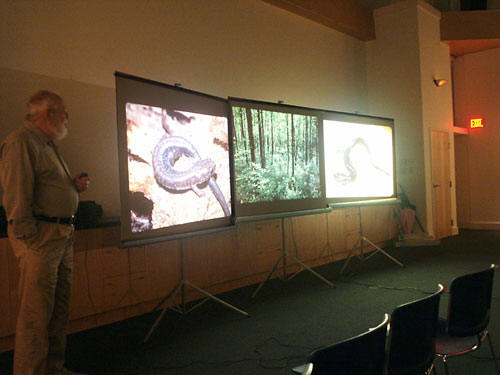 Top: Richard's three screens gives us several views, often of the same species, at the same time.
Left: Scott Waffle, a student from Sandalwood High School, gets his field guide signed by Mr. Bartlett.