The Jacksonville Herpetological Society meets at 7:30pm on the first Wednesday of each month at the Museum of Science and History, 1025 Museum Circle in Jacksonville.
---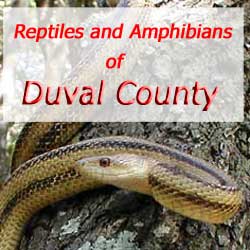 ---
---
Do you have any locale information and/or photographs of gray and yellow rat snakes in the north Florida area? If so, contact Dr. Richard Blaney, Professor, Chairman, Science Dept, Brevard Community College,
Cocoa Campus
1519 Clearlake Road
Cocoa, FL 32922
(321) 632-1111 ext. 62360
blaneyr@brevard.cc.fl.us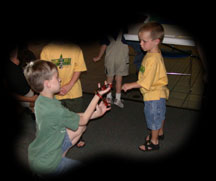 Zack, one of our younger members, shows a Sinaloan milksnake to a wary visitor.

The Fort Caroline Gopher Tortoise Reserve's web site is now up. Check out this unique tortoise reserve at one of Jacksonville's middle schools.
---
Support Sea Turtles!
Get this plate!
---